News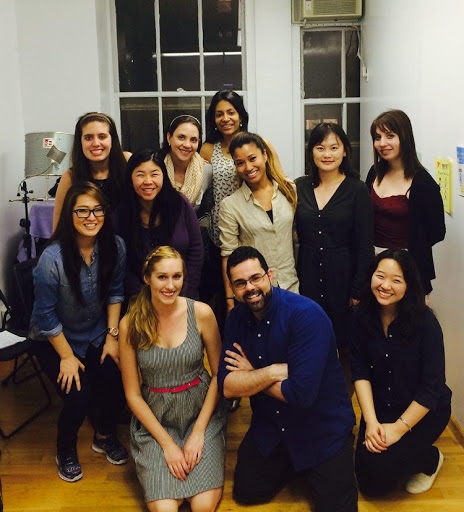 Jubilee Chorus continued its weekly rehearsal on Tuesday, May 24, 2016. A total of twelve choir members attended, in addition to the conductor and accompanist. For two hours, Jubilee Chorus rehearsed for its approaching concert, confirmed to be on Saturday, June 25, 2016. Members joyously ran through a handful of songs with the help from the conductor, Mr. Bill Heigen. These songs include "I Will Follow Him," "The Peace of God," "You'll Never Walk Alone," "Standing in the Need of Prayer," "Lean on Me," and "True Colors." Choir members worked on the music for different parts diligently.
Joy and laughter filled the room as the rehearsal progressed. Members remained open and professional toward conductor's critiques, as they helped one another with singing.
A new choir member reflected, "I was touched by the friendly atmosphere at the rehearsal. It took me some time to catch up with the progress so far, but the fellowship among choir members and their high-quality singing brightened up the room. The prayer at the end allowed me to shift my focus back to God. He was among us. His love and peace unite us with Him and with each other."
Jubilee Chorus will hold rehearsals weekly to prepare for the seasonal concert on June 25, 2016. May the Lord be the center of all rehearsals and fellowships. Please pray that these graceful songs can touch the hearts of those who may be far away from the Lord. Let the Holy Spirit work freely through His music in the Truth.