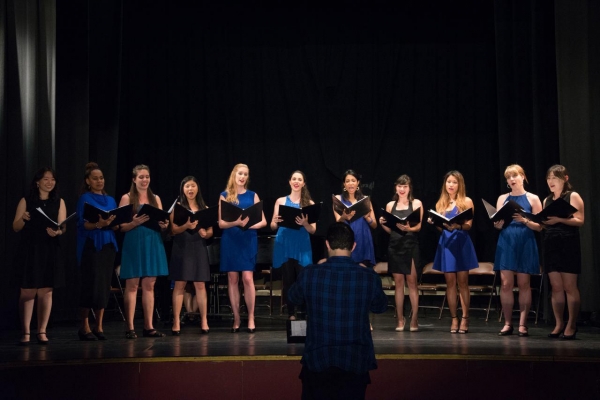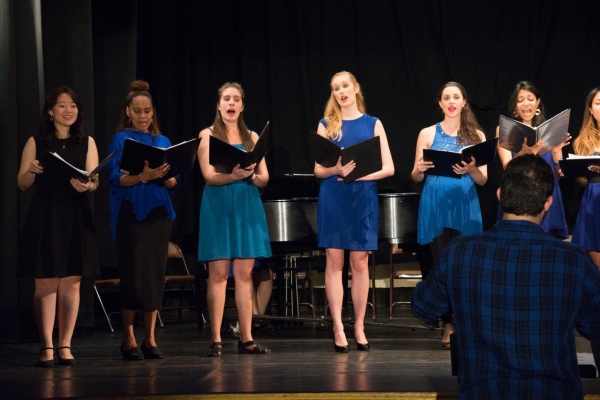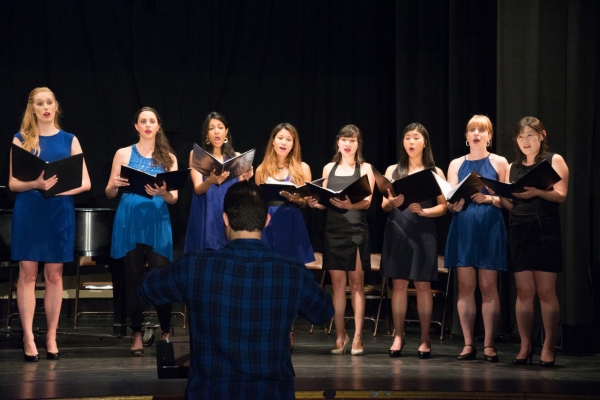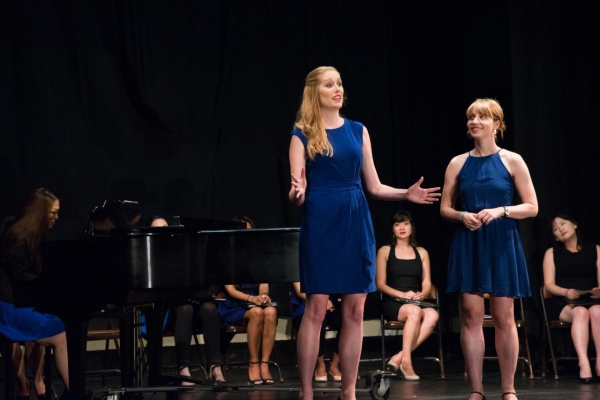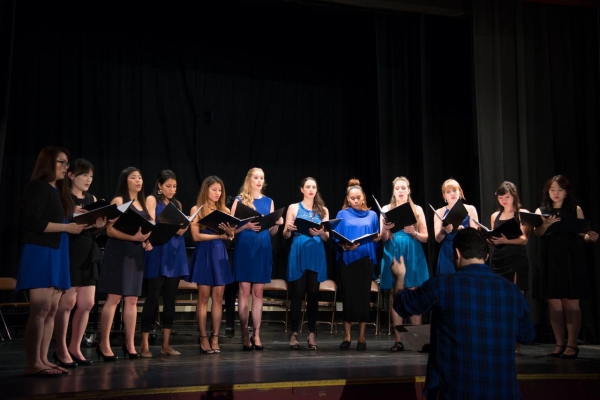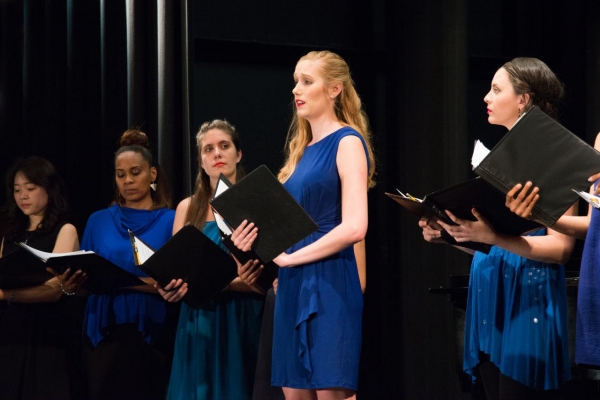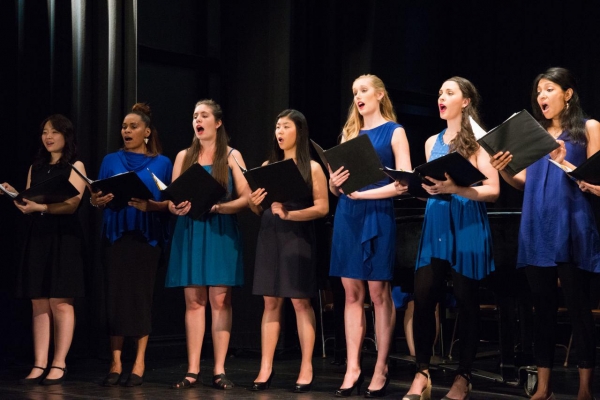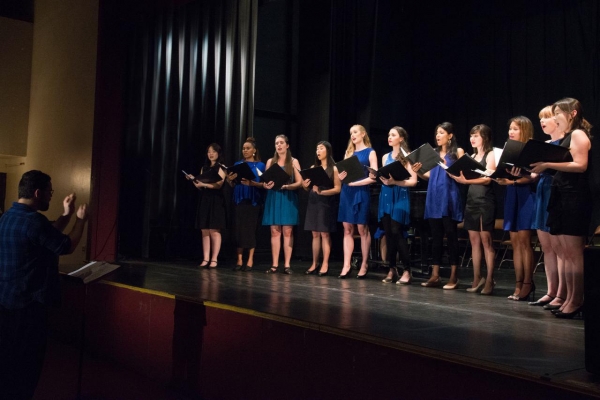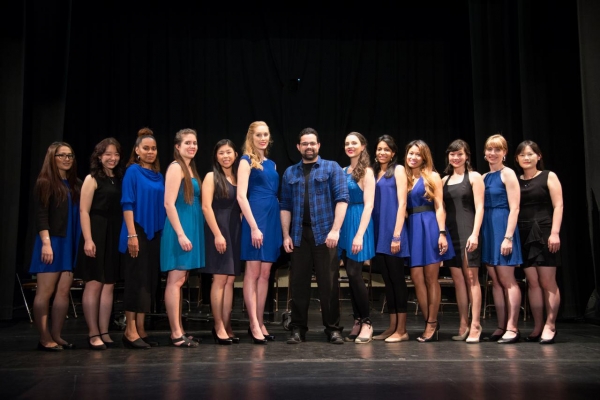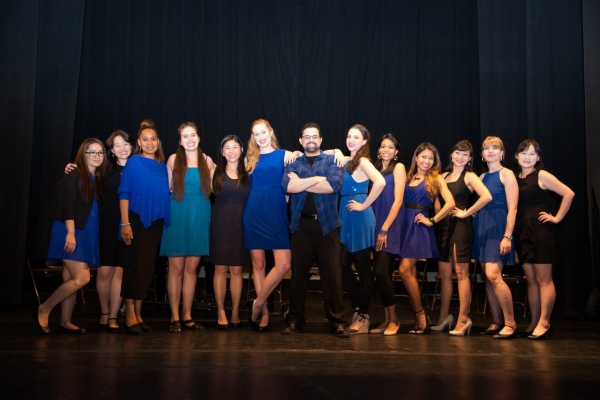 Jubilee Chorus in New York City presented a successful concert on Saturday, June 25, 2016 at St. Michael's Episcopal Church. The recital hall filled with choir members' families and friends. The concert featured choral repertoires that include gospel, popular, Broadway, a cappella, and sacred styles of music. A number of soloists also performed songs with which they resonated and identified, including "How Great Thou Art" and "For Good." Praise and glory to God.
Song after song, the audience responded joyfully with applause. Families and friends greeted singers with smiles and congratulatory remarks. A Chinese member of New York Immanuel Church enjoyed the concert with her young daughter and husband. "I brought my daughter because she loves to sing," she shared. "When she heard Jubilee Chorus sing as she entered, she was so excited. Praise and worship before God is truly a beautiful thing." Jubilee Chorus hopes to continue sharing the joy of worshipping our Lord with members of our community as well as believers and non-believers in the local neighborhood.
The 2015-2016 season wrapped up successfully by the grace of God. As chorus members gathered for 2-hour rehearsals each week, they have grown in musicianship and in faith. "Sometimes when I came to the rehearsals, I was so tired, but the energy and music of Jubilee Chorus always awakened me," reflected Mariana, a soprano singer of Jubilee Chorus. "I loved singing with everyone here. I learned a lot from doing so too, as I could put to practical use the music theory I had learned. Here at Jubilee, everyone, no matter their religion and faith, can come together to share and give the gift of music."
Rachel, an alto singer of Jubilee Chorus, also shared her reflection of this season. "I love different styles of sacred music. With Jubilee we get to sing these sacred music together. I am excited for the next season; it is definitely one of my priorities." Jubilee Chorus welcomes returning members as well as new registrants. The chemistry and fellowship shared between musicians of different experiences add to the diversity and colors of praise and worship.
All the thanks and praise to God for leading Jubilee Chorus through this graceful season. Please pray for all the chorus members who have been involved, that they will grow in their trust of our Lord Jesus as they engage in worship music in spirit and in truth. May God's glory and love be revealed through His chosen people in the coming season of Jubilee Chorus.