News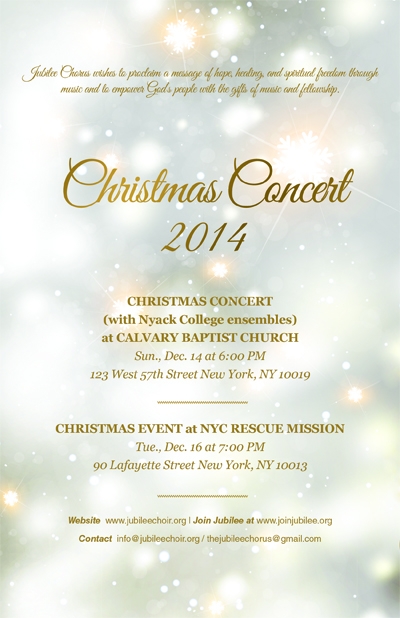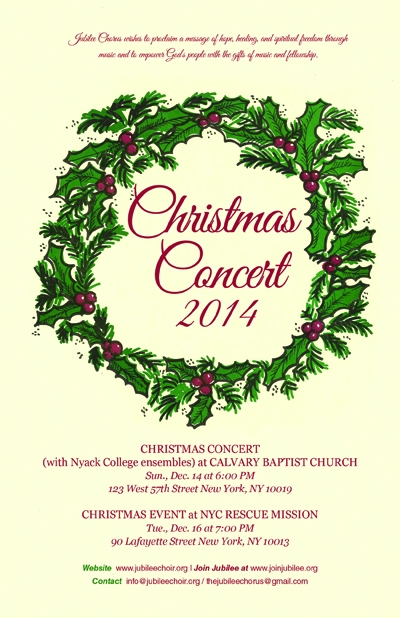 Jubilee Chorus New York embarked on rehearsals for the upcoming Christmas performances in December. This coming Christmas concert and event will be a time of joyful praises celebrating the birth of Jesus Christ.
The Christmas Concert will be comprised of a bigger scale chorus as it will include the Jubilee Chorus and Nyack College Ensembles as a joint concert. The concert will take place on Sunday Dec 14th at the Calvary Baptist Church at 6pm.
Also, Jubilee Chorus will revisit NYC Rescue Mission for another Christmas event. It is a shelter for many where Jubilee Chorus performed on October 7th.
"I appreciate this precious moment that we celebrate God with our voice. I hope through this time we will meditate on the meaning of Jesus's birth and God's love," one Jubilee member shared.