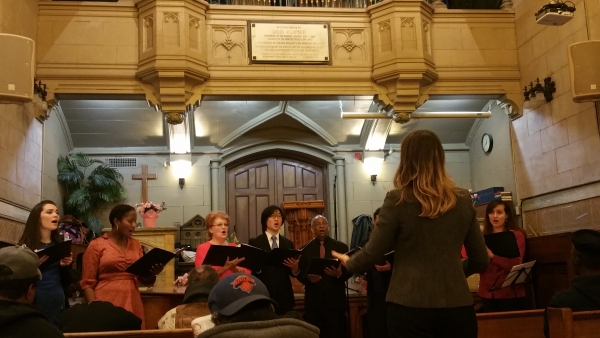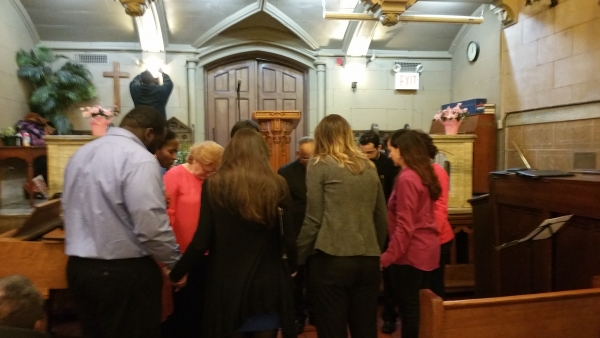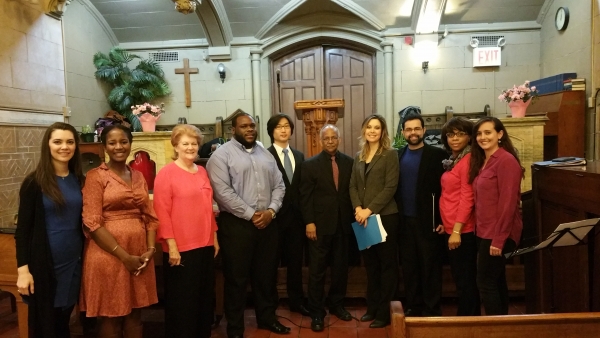 Jubilee Chorus held an event on Saturday, April 25 at the Bowery Mission.
The Bowery Mission has served homeless and hungry New Yorkers since 1879, when its neighborhood came to define the term "skid row."
Starting at 11am on Saturday, the Jubilee Chorus members gathered and Bowery Mission Center to have a rehearsal, pray with united heart, and prepared for the event. When the performance started at noon, the Chorus sang hymns to those who had weary and burdened heart, hoping to transfer the love and mercy of God to them.
The program sang praises to God with diverse selections, opening with bright and fast songs, "Total Praise" and "How Great Thou Art," followed by beautiful duet, "The Prayer," and a solo by Judith White. Whenever a song is concluded, homeless shout "Hallelujah" and "Amen" out of joy.
There was also a time of sharing Bible verses and share grace during the program. Gail Fuentes shared 1 Thessalonians 4:13-18 and blessed them sharing, "I pray that you all accept Jesus and have peace and hope in Jesus."
At the end, conductor Dr. Swanson said, God is in every corner of our lives, whether we see it or not, whether we hear it or not, God is there. In big ways and in small ways. Nothing stays the same, the world is always turing. God will be with us in the midst of any situation and she prayed for them as the event concluded.
A Jubilee Chorus member shared, "I was touched that we had a big heart to transfer the love of God to the homeless, as we rehearsed together, talking with other members, and participate joyfully for this event. And I was thankful that this musical talent could be a messenger to comfort. We are concluding this Spring season and start prepare for the nest season. We ask for prayers so that Jubilee Chorus could be a vessel to deliver the hope of God through various events."